Yakuzen is based on the concept "Food is Medicine".
Food that your body will relish
Yakuzen is a diet originated from the Japanese culture with an influence of the Five Elements Theory of China.
(meaning: wood, fire, earth, metal, and water are the fundamental elements of everything)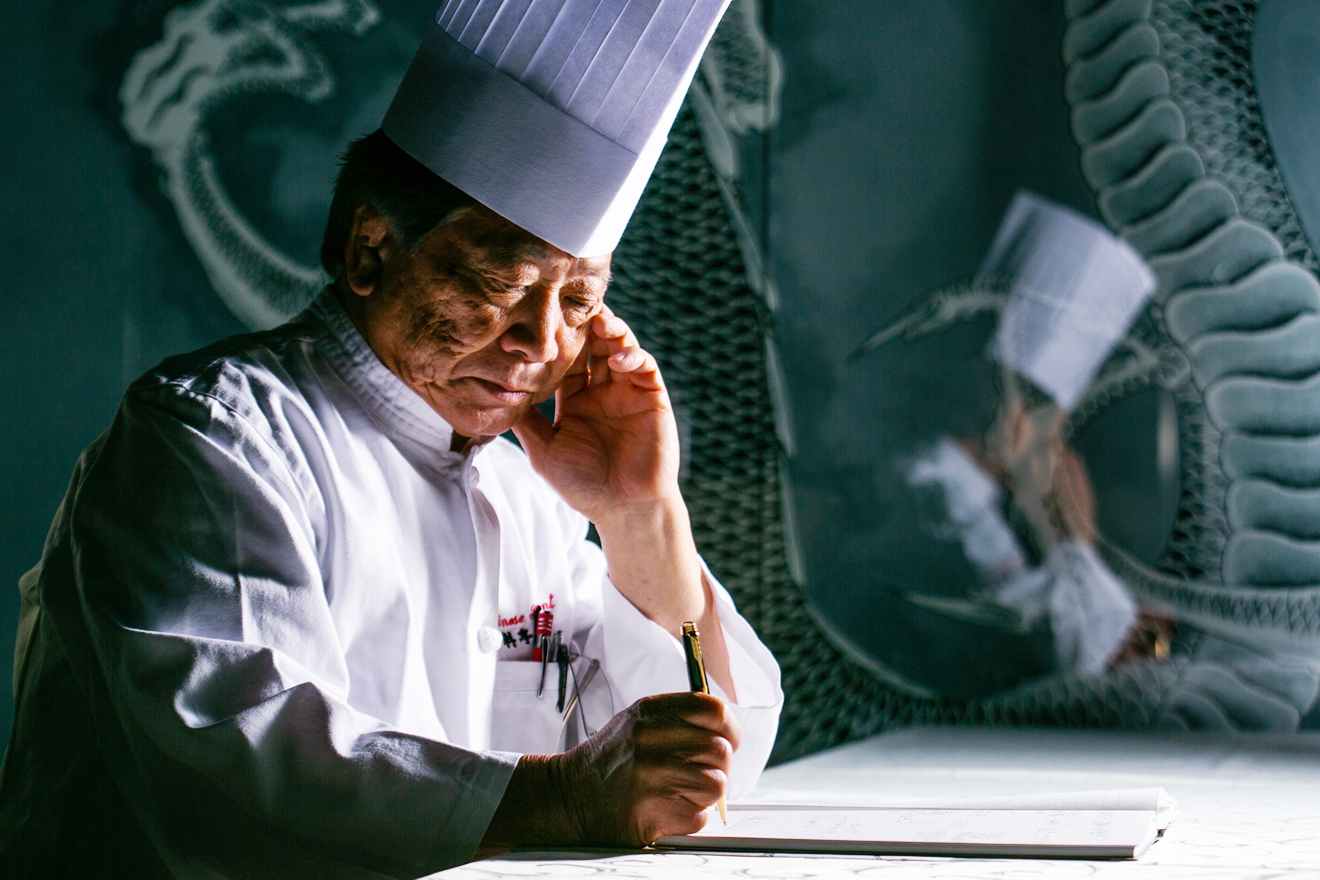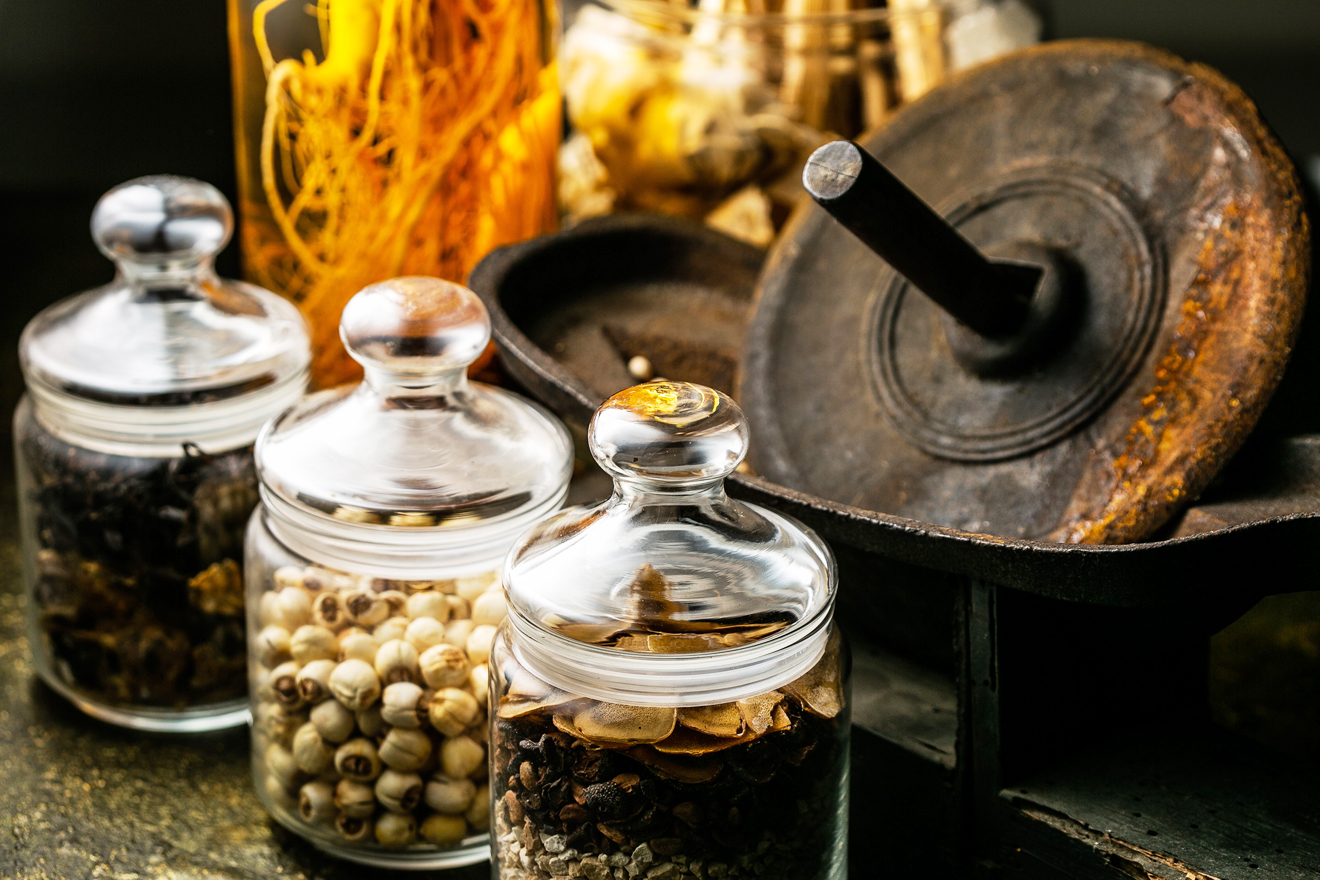 Chinese yakuzen of Rin Oitate.
The palatability of the Chinese cuisine, and nutrition and tastiness of the Japanese cuisine.
Chinese Yakuzen of Rin Oitate is a mixture of Chinese dishes familiar to the Japanese and an essence of yakuzen.
New savory flavors are created by introducing Chinese cooking techniques to the Japanese yakuzen, which tends to be monotonous.
Experience the wonders of Rin Oitate's Chinese yakuzen: Chinese cuisine with a touch of nutritious yet flavorful Japanese cuisine.
Select ingredients.
What it means to know the ingredients.
At Rin Oitate, the combination of seasonal ingredients is valued the most in cooking.Seasonal ingredients at their best, blessed with the power of nature, are combined by considering the effects of each ingredient.
Organic vegetables grown at a farm run by the family of the head chef are flavored with house made seasonings which utilize the power and effects of ingredients used.
In summer or during a damp season, Rin Oitate chooses ingredients that prevent the body heat from rising and let the body cool down.During the time when the coldness lowers the self-healing ability, ingredients that warm the body to energize it are used.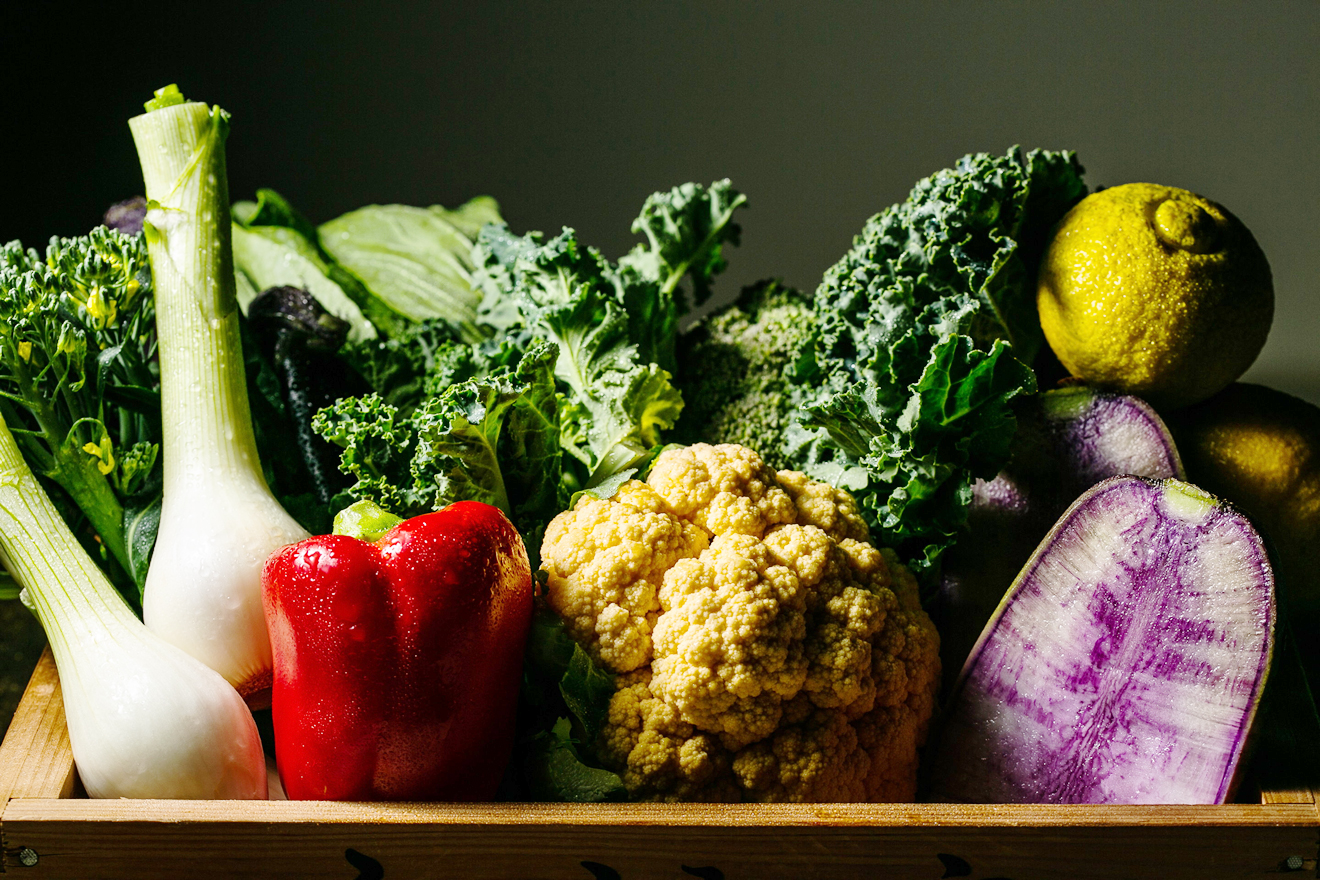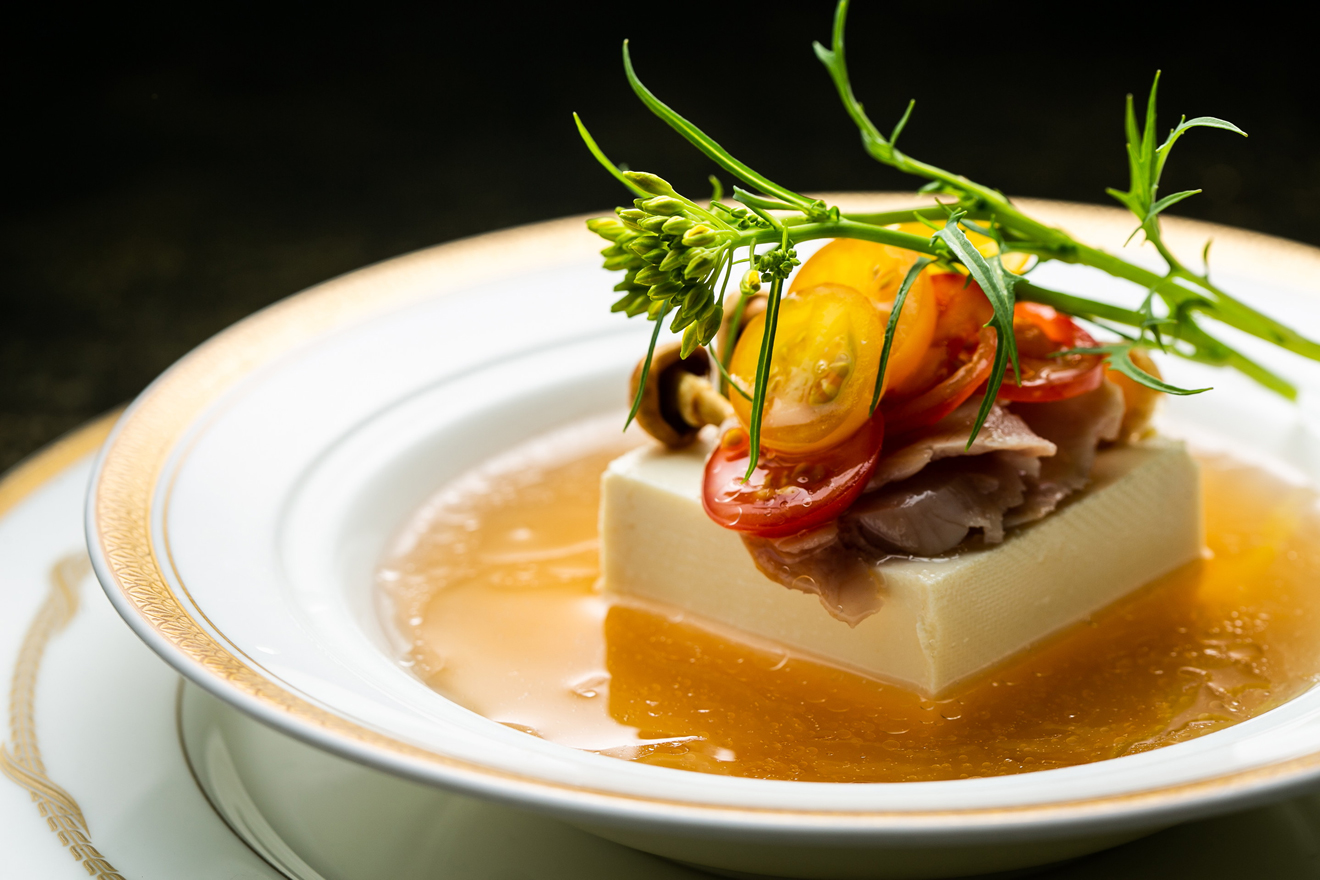 The hospitality only ryotei restaurants can offer.
Inspiring food presentation and extraordinary settings.
Rin Oitate also finds it important to bring delight to guests through the dining experience.
Not only are dishes beautifully presented, the overall interior and private rooms are elaborately designed.
Rin Oitate's hospitality includes having guests enjoy a setting in which they weave stories.

Introduction of the Head Chef
Hisao Oitate
yakuzen restaurant Rin Oitate Owner chef
Yakuzen specialist(Instructor recommended by the Ministry of Education, Culture, Sports, Science and Technology)
Director of Zen no Zen Yakuzen Academy Cooking School
Profile
1971 Began training for Beijing and Cantonese cuisines in Hong Kong.
Studied yakuzen at the same time and created his own healthy dishes.
Produced Oitate-style Chinese cuisine that brings out the most of ingredients, as seen in Japanese and French cuisines.
Put together his study results into five volumes of "Oitate Hisao no Yakuzen to Kenko (Hisao Oitate's Ideas for Yakuzen and Health" (Kyoto Shoin)".
Has also written "Oishii Katei Yakuzen (Delicious Yakuzen for Home Cooking)," "45-sai kara no Yakuzen (Yakuzen from Age 45) (Patchwork Tsushin)," and other books.
Message
I first learned about yakuzen 43 years ago,when one of my family members developed an intractable immune system disease.
I found a book on yakuzen at a used book shop I stopped by on my way home from a hospital.
The book happened to feature a soup made with ingredients that help cure the same intractable disease.
Desperate to help, I made that soup every day for the ill family member. It is undeniable that the treatment for the intractable disease played a large role, but the illness was overcome.
Since then, I took an avid interest in learning yakuzen. I studied under Professor Takeshi Watanabe, a doctor of yakuzen, and created my original yakuzen dishes by incorporating Chinese cooking methods.It has been 50 years since I joined the culinary world.
With each passing year, I feel that I have deepened the understanding of food in terms of yakuzen, and reached a point where I can create dishes of the highest standard.
Especially because we are living in an age of longevity, I hope to have the appeal of body-friendly, delicious yakuzen widely known among our guests.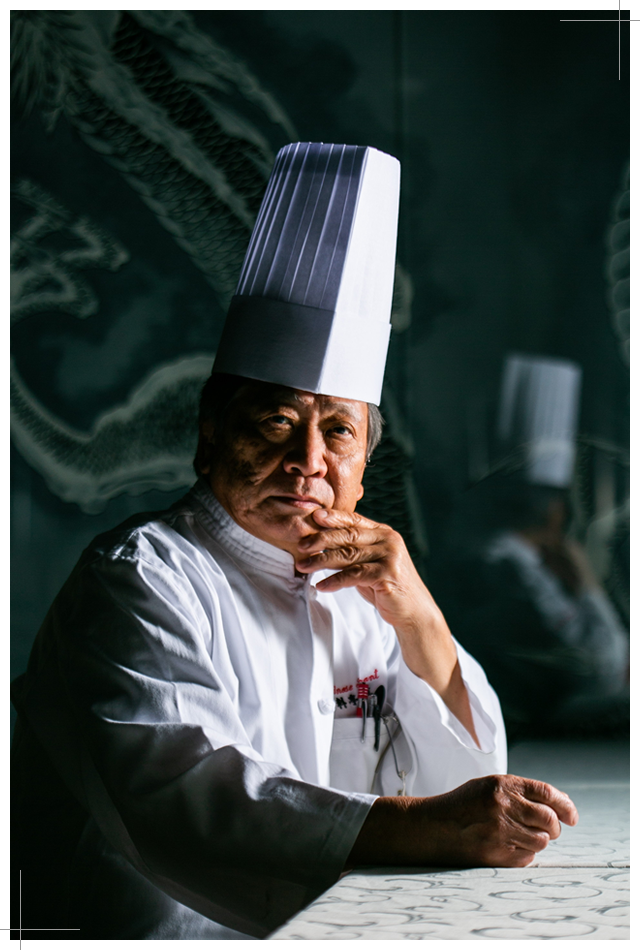 Profile
| | |
| --- | --- |
| 1985 | Awarded Gold Prize in "Chinese Cuisine Category" at The International Festival UTAGE. |
| 1988 | Awarded Gold Prize at Osaka International Gourmet Fair. |
| 1991 | Awarded The Minister of Posts and Telecommunications Prize (Gold Prize). |
| 1994 | Certified as a recommended instructor by The Ministry of Education, Science, Sports and Culture. |
| 1995 | Appeared in TV program "Iron Chef" (Fuji Television). |
| 1996 | Served as an exclusive instructor at Yomiuri Culture Center.Currently not available. |
| | |
| --- | --- |
| 1996 | Chinese Cuisine Oitate Opening |
| 2001 | Yakuzen Ryotei Restaurant Rin Oitate Opening |
| 2004 | Held cooking class "Hisao Oitate's Ideas for Health and Yakuzen" at NHK Kyoto Culture Center.Currently not available. |
| 2019 | Appeared in TV program "This is YAKUZEN – Oitate-style Easy Yakuzen Cooking That's Even Surprising to Pros!" on Mainichi Broadcasting System. |
| 2019 | Zen no Zen Yakuzen Academy Appointed as the director. |